Coding Interview Whiteboard
Use a virtual whiteboard to interview and collaborate with candidates on system design problems.
Start for free
Visualize your
thought process
Whiteboard mode lets you and candidates illustrate system concepts using shapes, lines, arrows and freeform drawing.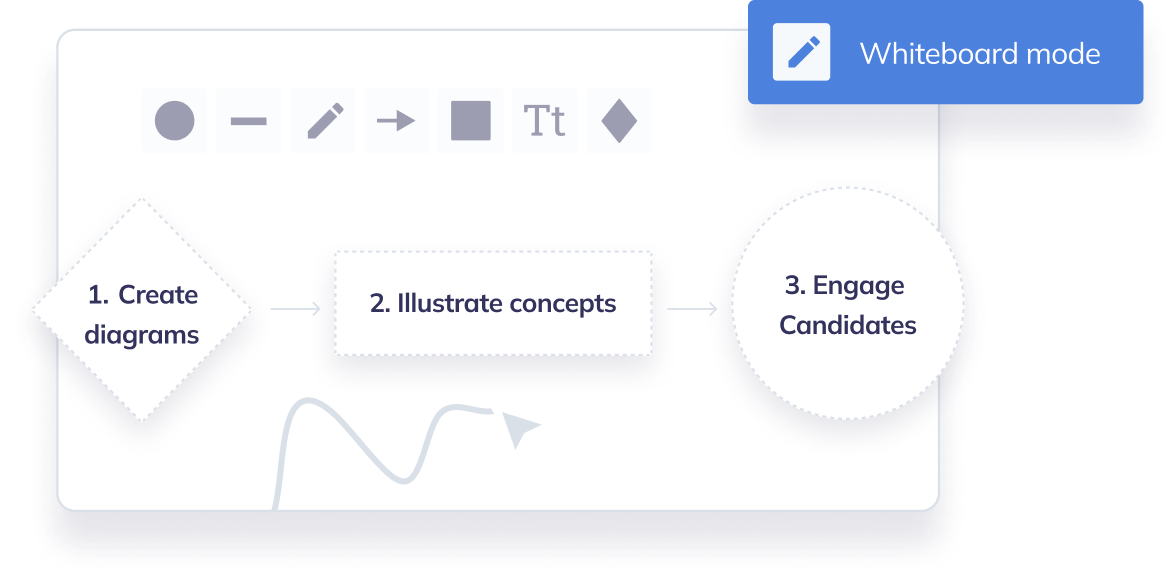 Switch between IDE and Whiteboard Mode
You can toggle Whiteboard Mode on or off throughout the interview as needed. The goal is to create a seamless experience for you and candidates while going one step closer to simulating a live on-site technical interview.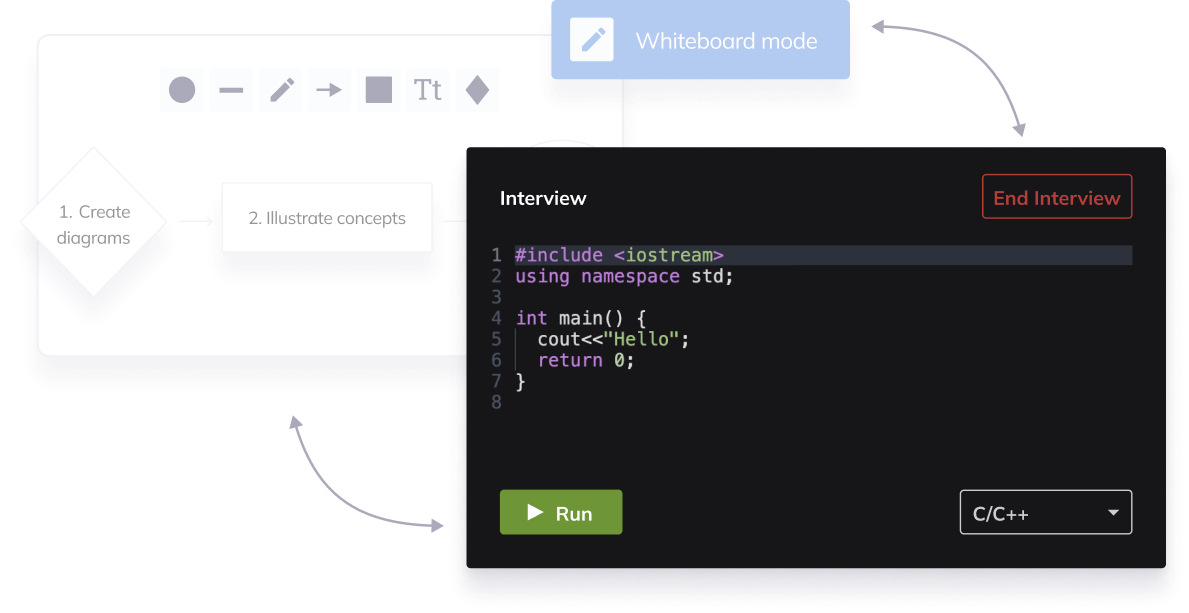 It's simple yet smart
Whiteboard Mode comes with all the tools you'd expect and it's super easy to use. This means your candidates will be up and running without any prior experience, making every interview a breeze. Here are just some of the things we love about it:
Easily copy/paste and align elements
Zen Mode for complete focus
30+ intuitive keyboard shortcuts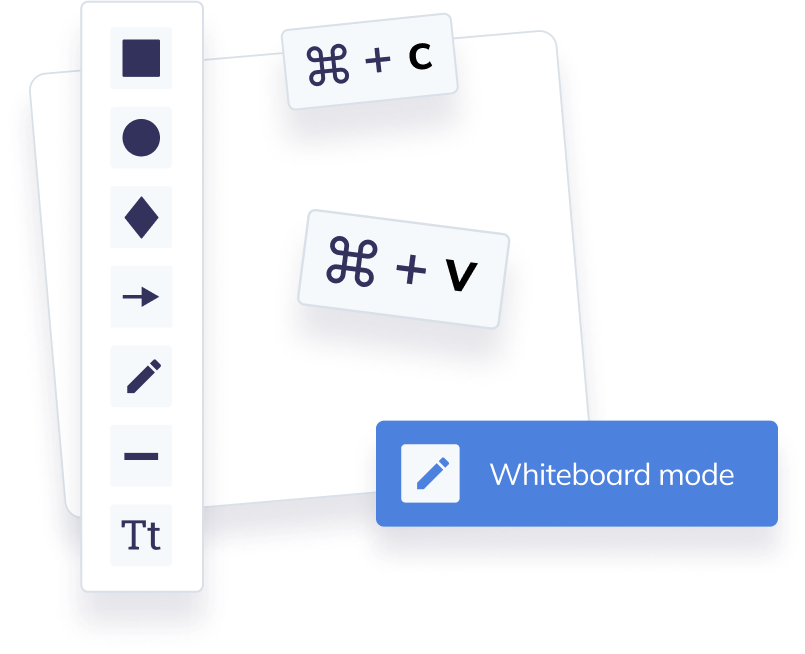 Plus everything you need to hold an effective interview
Audio & Video
Brief candidates, talk about their solutions and explain concepts as you would in a Zoom call.
Invite via Link
Copy and share the interview URL in advance or invite candidates via email once you start.
Code Editor
Use an intuitive online code editor to compile and run code in real-time.
Code Playback
Go back in time and instantly replay any past interview. CodeInterview records every keystroke including code output.
Templates
Save frequently asked questions as code templates and load them easily during the interview.
Private Notes
Take notes as you interview the candidate so you can review and compare later. These are only available to you and your team.
Explore features
We couldn't have said it better ourselves
"CodeInterview has been the 10x our hiring process needed."
Get started with CodeInterview now
No credit card required, get started with a free trial or choose one of our premium plans for hiring at scale.