Hire technical talent with CodeInterview
The HackerRank alternative with intuitive UI and world-class support.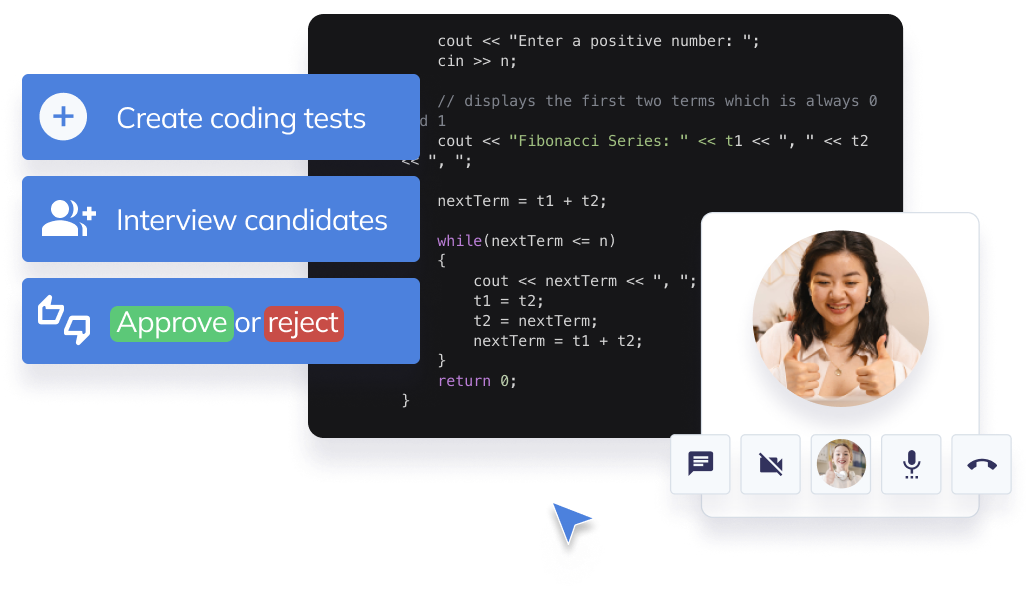 Companies with engineering at their core rely on CodeInterview
Here's why CodeInterview is the best HackerRank alternative
Clean interface
User-friendly tool with zero to no learning curve for both candidates and recruiters.
Detailed code review
Use code playback to replay an interview session and see every single keystroke with timestamps for easy evaluation.
US-based support
Get a quick and professional resolution in case you have a question or encounter an issue.
Reliable audio/video
Streamline interviewing with built-in HD audio & video that's fast, reliable and easy to use.
It's free to get started
Follow these steps to try CodeInterview:
Start your free trial
Create an interview link
Share with a candidate or colleague to try it out
Your free trial will run for 10 days. If you like the product, you can then subscribe to a monthly plan or pay as you go from $5 per interview.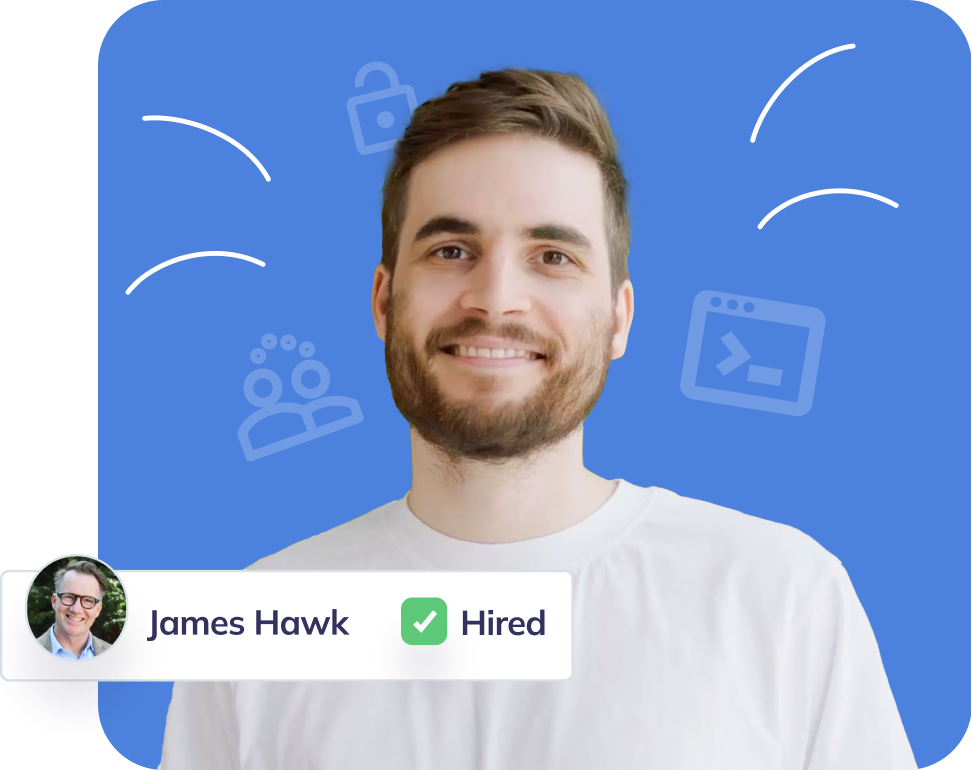 More features to help you evaluate candidates and improve their experience
Tests
One-on-one or one-to-many
Deadlines and time limits
Detailed reports
Private notes
Candidate profiles
Interviews
30+ Languages
Built-in Browser
Multi-level file structure
Database support
Code Playback
Admin & Teams
ATS integrations
Single Sign-On (SSO)
Shared templates
Chrome Extension
Secure SHell (SSH)
Testimonials and case studies
3,000+ customers like Samsung and Boston Dynamics streamline technical hiring with CodeInterview.
Read case studies
"We use CodeInterview to get a sense of how people could fit within our team. Seeing how long a candidate takes and their decisions when solving a problem makes it easier to choose the right person."
"CodeInterview has been the 10x our hiring process needed."
"We love the option to automatically record the interview and then replay the session later."
Try CodeInterview now
Sign up for a free 10-day trial and see if CodeInterview is the right fit for your company.