Technical Interview Templates
Save time and standardize your interview process with templates.
Start for free
Create a
questions library
Save standard questions in 30+ programming languages to re-use across interviews and hiring managers.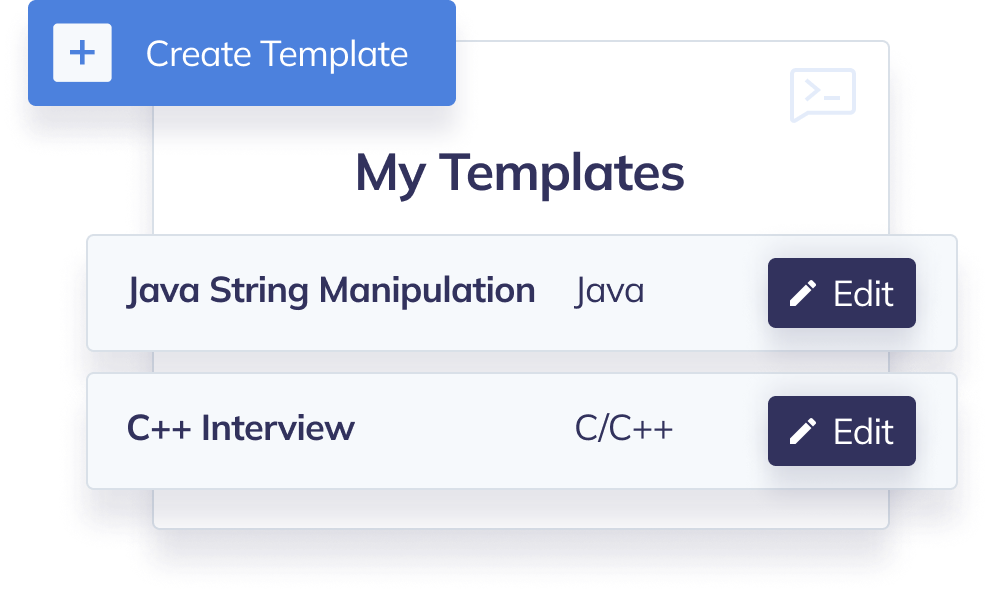 Add solutions
and scorecards
Every template contains a problem that's visible to the candidate and a solution or scorecard that's available only to the interviewer.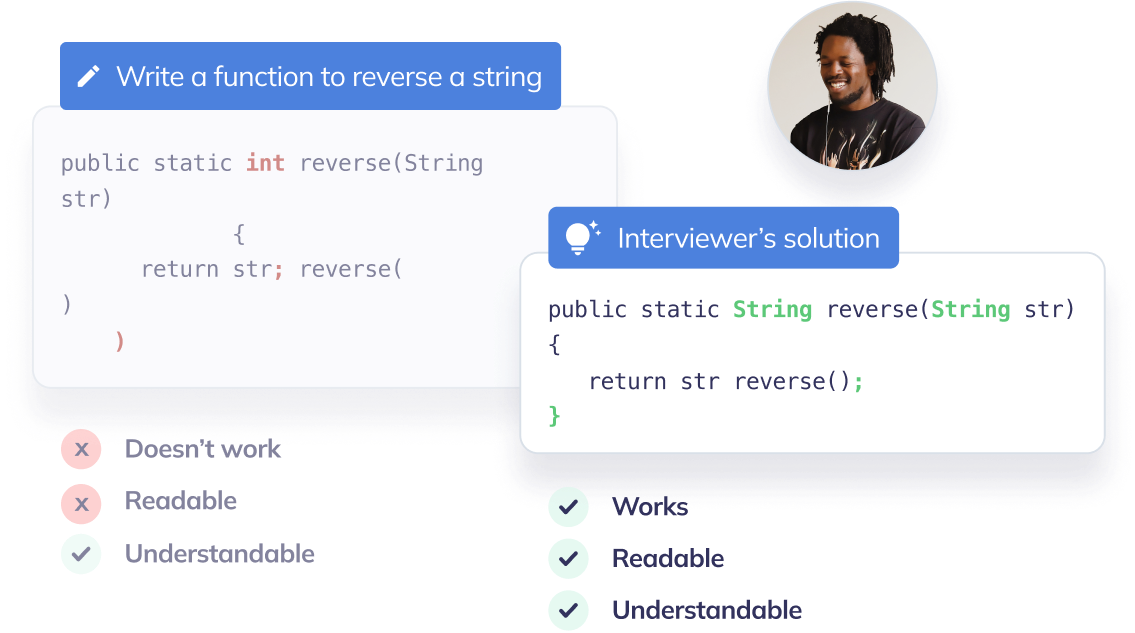 Start interviews
from templates
You can start an interview with a unique link directly from a template or load saved questions during an existing interview.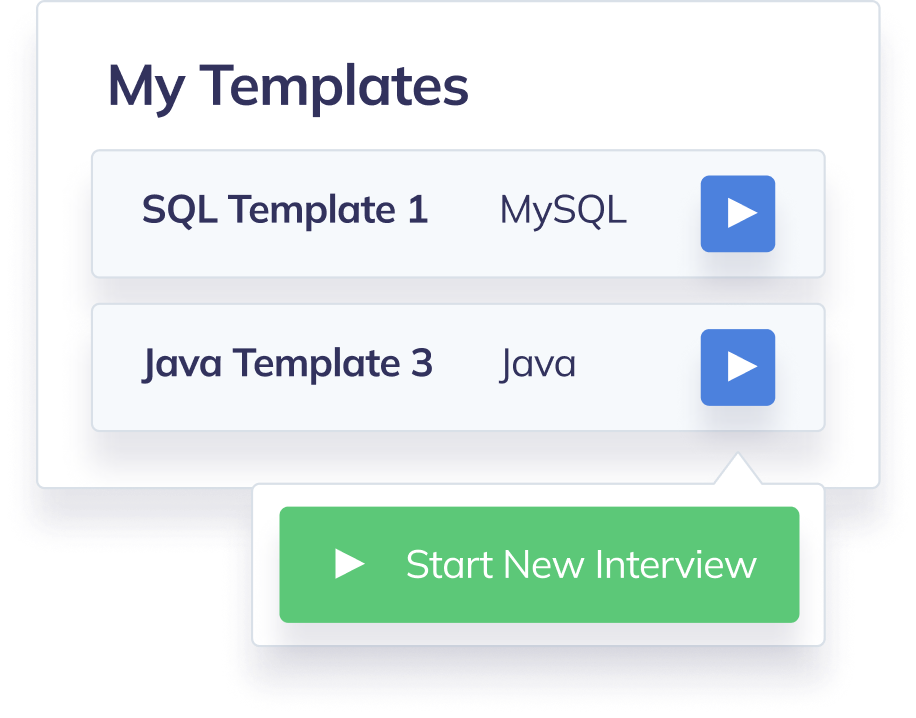 Plus everything you need to hold an effective interview
Audio & Video
Brief candidates, talk about their solutions and explain concepts as you would in a Zoom call.
Invite via Link
Copy and share the interview URL in advance or invite candidates via email once you start.
Whiteboard Mode
Use a virtual whiteboard to illustrate problems and solutions when briefing candidates and reviewing their work.
Code Editor
Use an intuitive online code editor to compile and run code in real-time.
30+ Languages
Save templates in 30+ programming languages and switch between them mid-interview.
Private Notes
Take notes as you interview the candidate so you can review and compare later. These are only available to you and your team.
We couldn't have said it better ourselves
"CodeInterview has been the 10x our hiring process needed."
Get started with CodeInterview now
No credit card required, get started with a free trial or choose one of our premium plans for hiring at scale.