Hassle-free hiring with CodeInterview
The non-confusing alternative to Codility with clean UI and flexible pricing.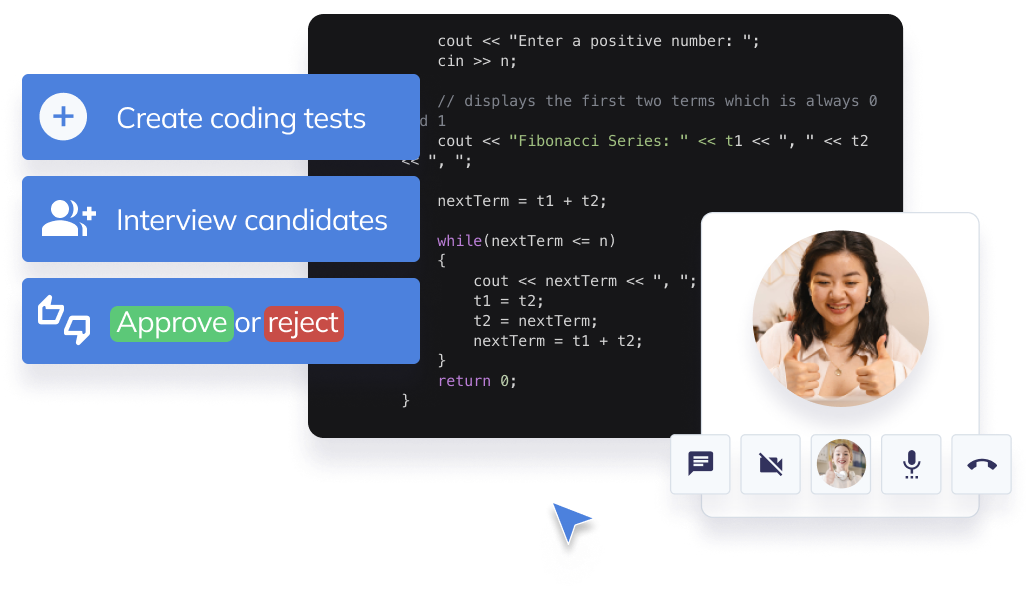 Companies with engineering at their core rely on CodeInterview
Here's why CodeInterview is the best Codility alternative
Intuitive interface
CodeInterview is clean, fast and easy to use for both candidates and recruiters.
Flexible pricing
Pay as you go from just $5 per interview and enterprise plans for every team size. You can go over your interview limit and we'll bill you at the end of the month to avoid any service disruption.
Whiteboard mode
Toggle between the code editor and whiteboard-style interviews to get the full picture when it comes to engineering skills.
Familiar IDE
User-friendly IDE to make sure the candidate experience is delightful and hassle-free.
It's free to get started
No credit card needed, just follow these 3 steps:
Sign up for a free account
Create a test or interview link
Share with a candidate or colleague to try it out
Love the experience? You can select a monthly subscription plan or pay just $5 per interview depending on your hiring needs.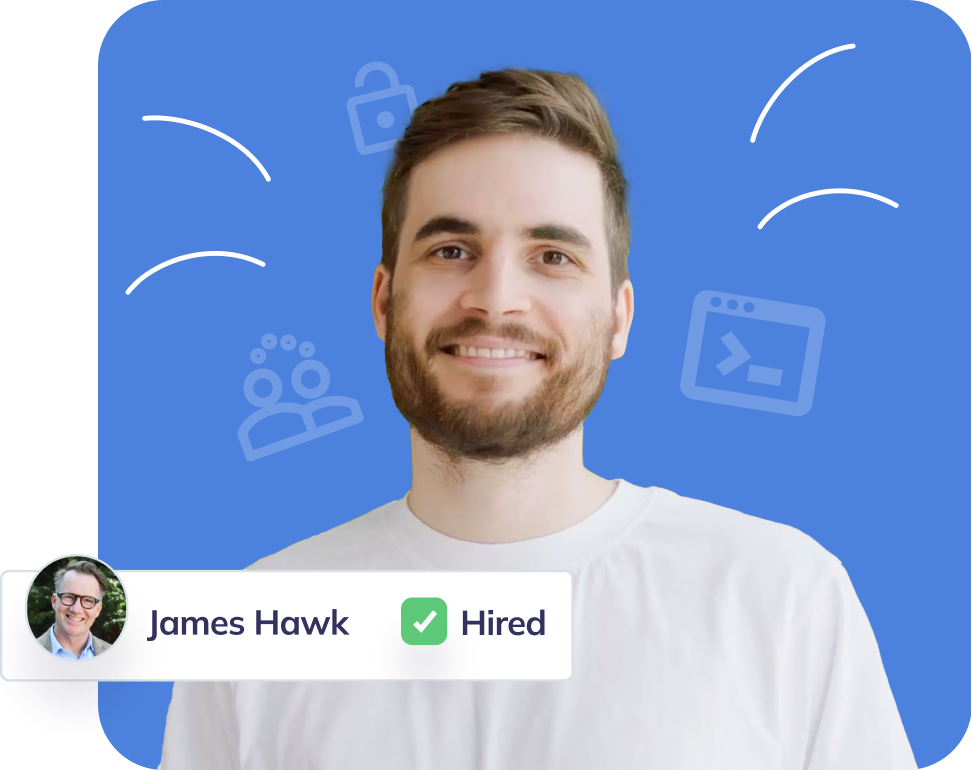 Here are the key features
Plus more tools than we have space for
Tests
One-on-one or one-to-many
Deadlines and time limits
Detailed reports
Private notes
Candidate profiles
Interviews
30+ Languages
Built-in Browser
Multi-level file structure
Database support
Code Playback
Admin & Teams
ATS integrations
Single Sign-On (SSO)
Shared templates
Chrome Extension
Secure SHell (SSH)
Here's what our customers say
We have 3,000+ happy customers from companies like HP, Adobe and SAP. Read about their experience.
Read case studies
"We use CodeInterview to get a sense of how people could fit within our team. Seeing how long a candidate takes and their decisions when solving a problem makes it easier to choose the right person."
"CodeInterview has been the 10x our hiring process needed."
"We love the option to automatically record the interview and then replay the session later."
Start with CodeInterview now
Sign up for a free trial to see how it works. Next, you can choose to pay as you go or one of our subscription plans for ongoing recruting.