Companies with engineering at their core rely on CodeInterview
How Ghost Autonomy Creates an In-Person Interviewing Experience Remotely with CodeInterview
Running 100+ interviews per month with zero setup time spent on a coding environment.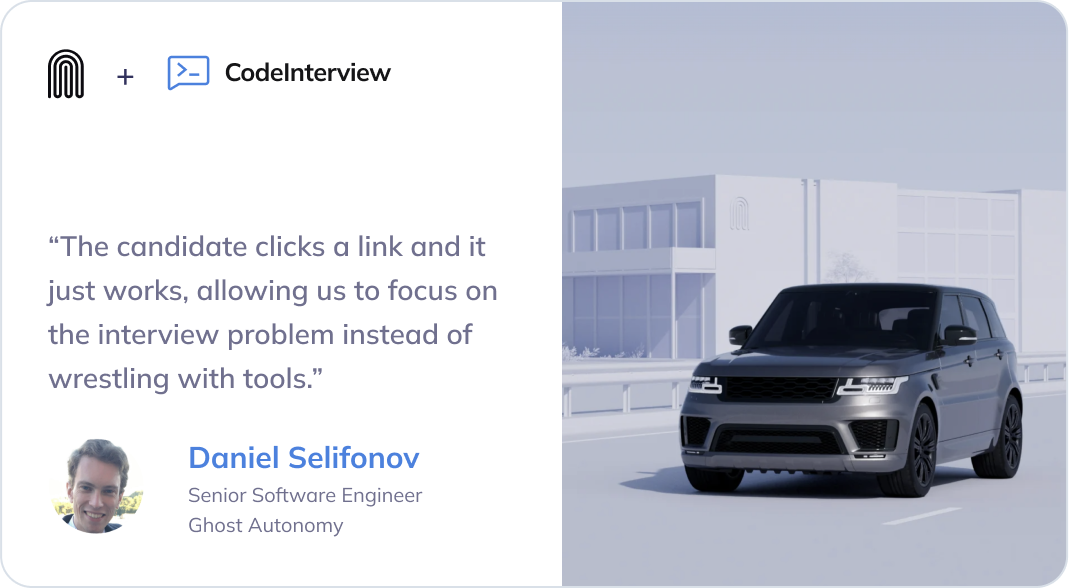 How Revel Systems Evaluates Engineering Talent Faster with CodeInterview
Leading POS software provider identifies promising candidates early in the hiring journey using automated coding tests.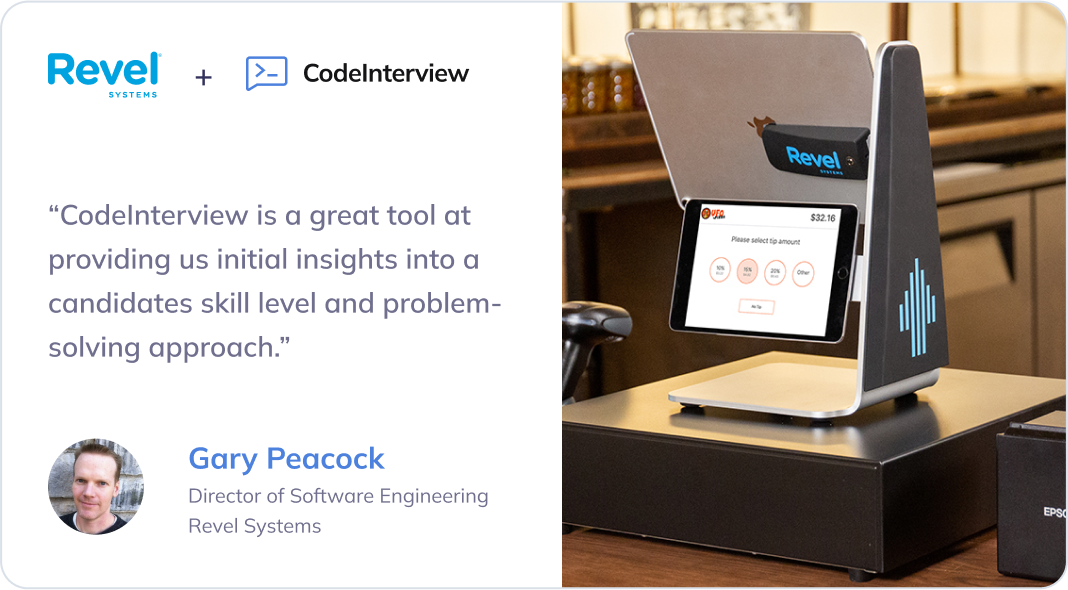 How Continental is evaluating software engineering skills remotely with CodeInterview
One of the largest auto parts manufacturers grows their tech team during the Covid pandemic.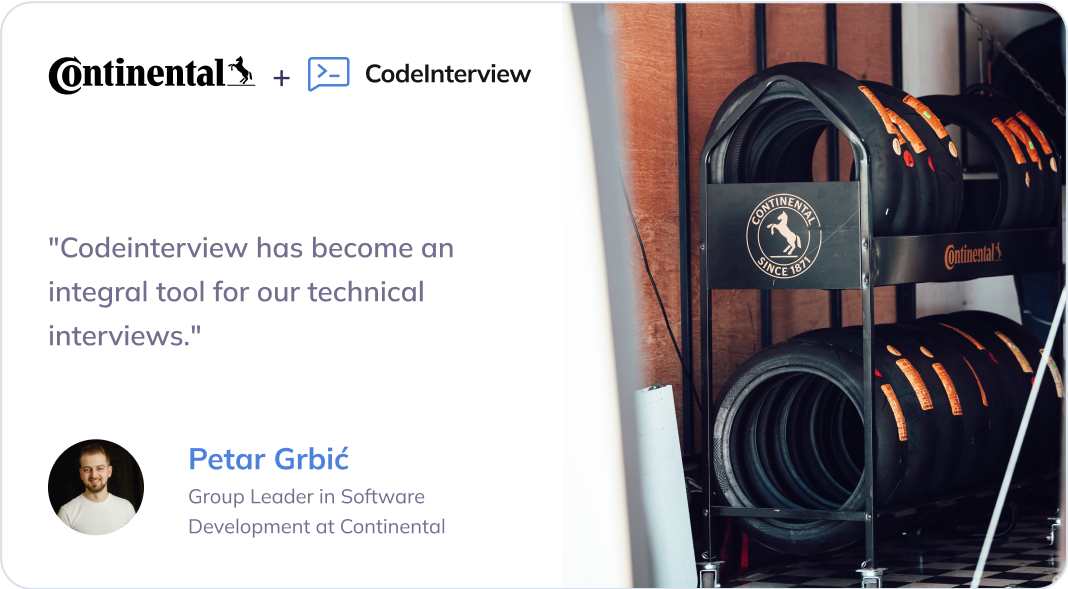 Features they love
Tests
One-on-one or one-to-many
Deadlines and time limits
Detailed reports
Private notes
Candidate profiles
Interviews
30+ Languages
Built-in Browser
Multi-level file structure
Database support
Code Playback
Admin & Teams
ATS integrations
Single Sign-On (SSO)
Shared templates
Chrome Extension
Secure SHell (SSH)
We couldn't have said it better ourselves
Our customers love CodeInterview because it simplifies their work and helps them increase the average quality of their teams.
"We use CodeInterview to get a sense of how people could fit within our team. Seeing how long a candidate takes and their decisions when solving a problem makes it easier to choose the right person."
"CodeInterview has been the 10x our hiring process needed."
"We love the option to automatically record the interview and then replay the session later."
Get started with CodeInterview now
No credit card required, get started with a free trial or choose one of our premium plans for hiring at scale.